Tapsilog Recipe | Filipino Breakfast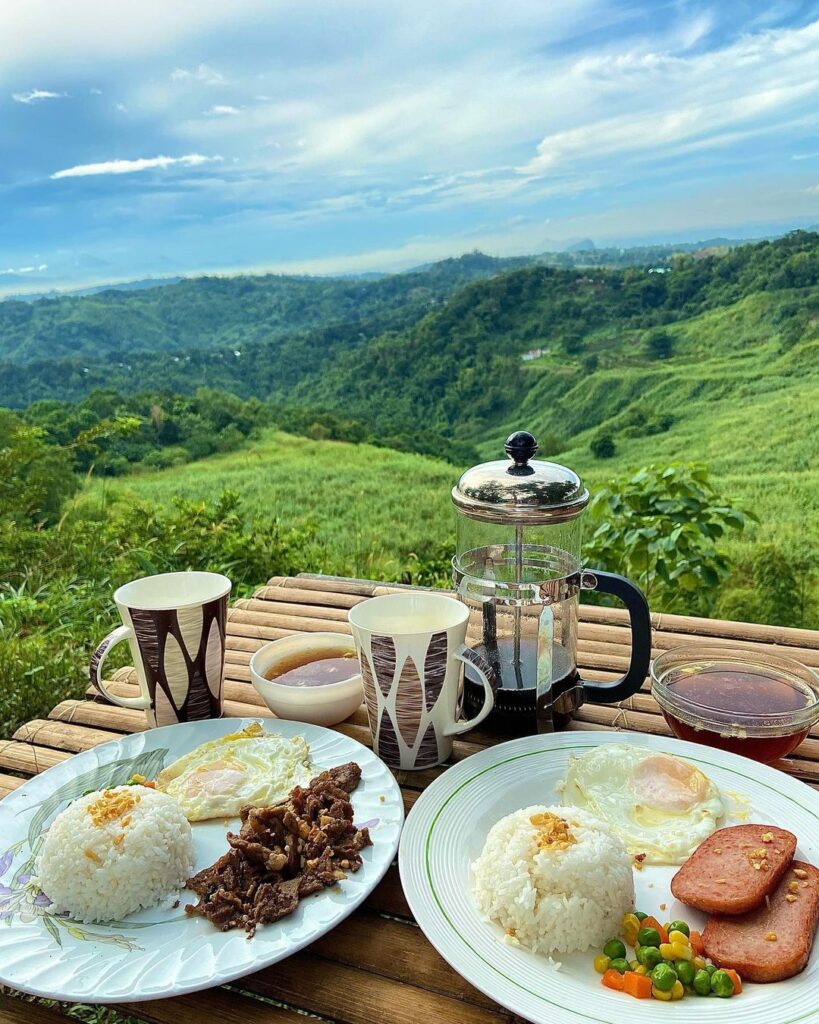 Tapsilog is a popular breakfast dish consisting of Filipino beef tapa, fried egg, and garlic fried rice.
Tapsilog is a combination of three tagalog words: Tapa which are fried beef strips, sinangag which is fried rice and itlog which means egg. Tapsilog is usually served for breakfast.
We've used sirloin steak instead of a regular beef fillet. Sirloin steak needs to be cooked carefully and rested properly to ensure it is not chewy and it has to be sliced thinly (across the grain, naturally) so that it cooks in a very short time. I Smash it with a meat pounder to thin it further and flatten it out and cut into serving sized pieces.

I marinated the beef for 30 minutes or overnight with lots of garlic which I've sliced roughly sugar, salt, and pepper, vinegar and oysters sauce. So easy, such delicious results. I've paired it with garlic rice and sunny side up egg and spicy vinegar indeed happy dinner time!!!
---
What is Tapsilog?

The word Tapsilog is an acronym that stands for Tapa Sinangag at Itlog. These are the three components of the meal. Tapa refers to beef tapa.
Sinangag, on the other hand, is a word used to refer to garlic fried rice. The last three letters of the word tapsilog is derived from the filipino translation for egg, which is itlog. A piece of egg is fried and forms part of the meal.
---
How to Cook Tapsilog
Since Tapsilog is composed of three components, each has to be prepared and cooked individually.
The beef needs to be marinated in a mixture of crushed garlic, pineapple juice, Knorr Liquid Seasoning, sugar, and pepper. The marinade provides flavor to the meat when absorbed completely. It is best to marinate overnight or longer for best results.
I am using pineapple juice for this recipe because it provides the right amount of sourness to the beef. This is essential for a successful beef tapa, in my opinion. In addition, pineapple juice is a known meat tenderizer. This means that it tenderizes the meat while providing flavors into it.
Cooking beef tapa involves two methods for this recipe. The first method is boiling. Beef is boiled in its marinade with the addition of water in order to make it tender. Cooking oil is added in the process. Once the liquid completely evaporates, the beef gets fried in the remaining oil. Frying using the remaining oil completes the beef tapa.
Making garlic fried rice or sinangag is easier than you think. It involves four ingredients, leftover rice, salt, garlic, and cooking oil. It is ideal to use leftover rice because it is less likely to stick with each other. The more garlic, the better, as far as I am concerned.
Start cooking the rice by first browning the garlic. You can put oil and garlic in the pan at the same time and cook until the garlic turns light brown. Add half of the rice and then stir fry. This will give you enough room to blend the garlic and rice. Add remaining rice afterwards and continue to stir fry until well blended. Season with salt.
The easiest to cook among the three components is the egg. Fry the eggs based on your preference. You may also want to check other ways in cooking eggs.
Assemble your Tapsilog by combining all three components together in a large plate. Serve with spicy vinegar as dipping sauce. Banana ketchup is also nice to have with the egg.
---
How To Cook TAPSILOG
---
Tapsilog Recipe
A delicious meal composed of fried marinated beef, garlic fried rice, and fried egg. This is best eaten with a saucer of vinegar as dipping sauce for the beef.
Ingredients
1

lb

Beef sirloin

sliced thinly

3

pcs

Eggs

6

tbsp

Cooking Oil
Tapa marinade
3

tbsp

Knorr Liquid Seasoning

6

cloves

Garlic

Crushed

3/4

cups

Pineapple Juice

2

tbsp

Brown Sugar

1/4

tsp

Ground White Pepper
Sinangag
5

cups

Leftover Rice

new cook is ok too

1

tsp

Salt

5

cloves

Garlic

Crushed
Instructions
Prepare the tapa by placing the beef in a large bowl. Combine with all the tapa marinade ingredients. Mix well and cover the bowl. Place inside the fridge and marinate overnight.

Cook the garlic fried rice (sinangag na kanin) by heating 3 tablespoons cooking oil in a pan. Add crushed garlic. Cook until garlic turns light brown. Add the leftover rice. Stir-fry for 3 minutes.

Season with salt. Continue to stir-fry for 3 to 5 minutes. Set aside.

Start to cook the tapa. Heat a pan and pour the marinated beef into it, including the marinade. Add ¾ cups water. Let the mixture boil. Cover the pan and continue to cook until the liquid reduces to half. Add 3 tablespoons cooking oil into the mixture. Continue to cook until the liquid completely evaporates. Fry the beef tapa in remaining oil until medium brown. Set aside.

Fry the egg by pouring 1 tablespoon oil on a pan. Crack a piece of egg and sprinkle enough salt on top. Cook for 30 seconds. Pour 2 tablespoons water on the side of the pan. Cover and let the water boil. Continue to cook until the egg yolks gets completely cooked by the steam.

Arrange the beef tapa, sinangag, and fried egg on a large plate to form Tapsilog. Serve with vinegar as dipping sauce for tapa.
---
---